Design your life. Be in control every mile of the journey, with intuitive comfort and convenience features.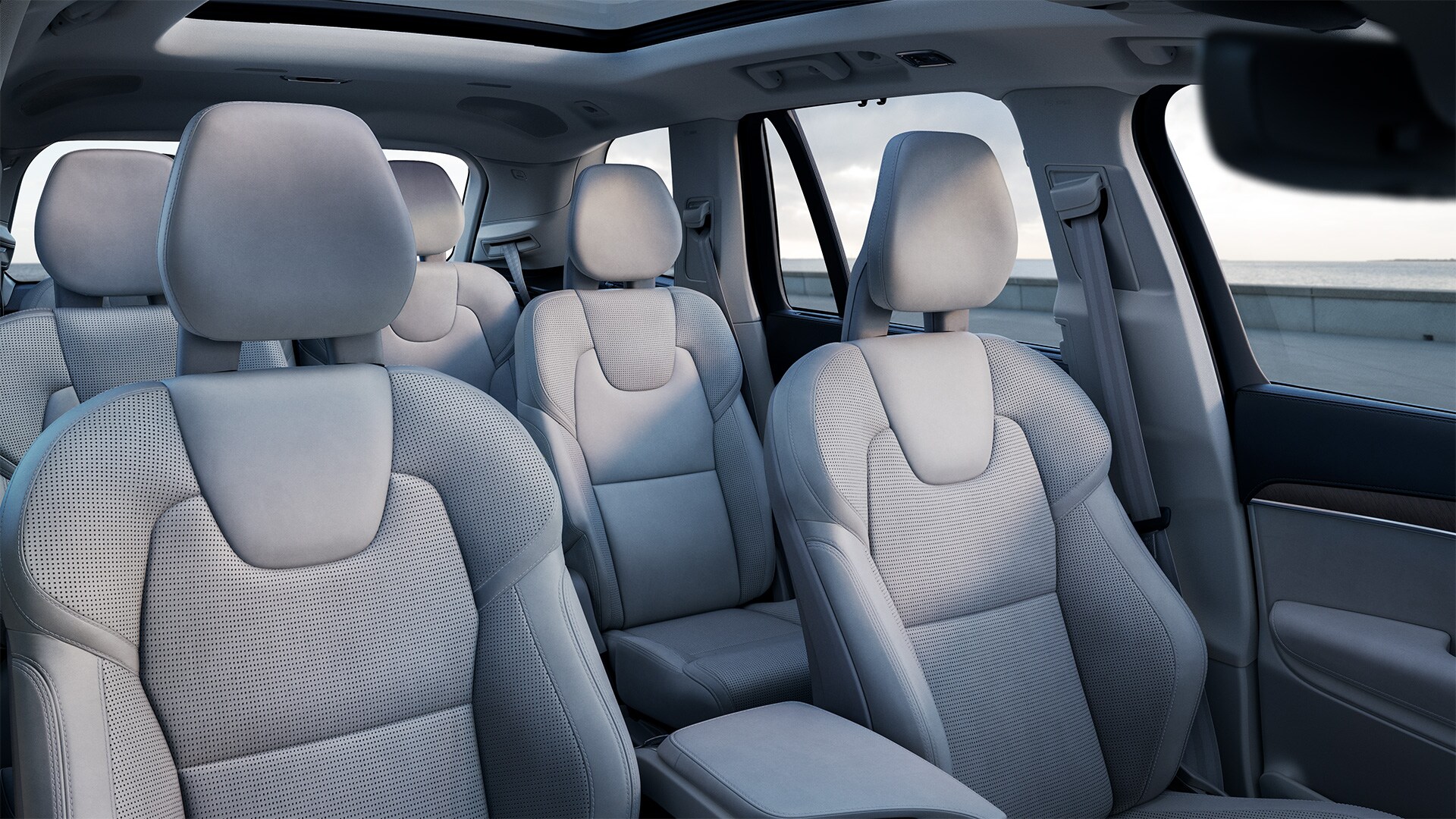 Room for all
Even a shared space deserves personal space. Our roomy and comfortable seating options for up to 7 occupants are designed for journeys best shared.
Open skies
An open-and-tilt panoramic roof lets you instantly enjoy the air and view outdoors. Open skies at your fingertips.
Take your seat
Exceptionally fine nappa leather adds even more attention to detail for a luxuriously soft and relaxed feel for everyone.
New Volvo XC90 Inventory, For Sale in Stroudsburg
The Volvo XC90 is a luxurious SUV that can be tailored to just your style. There is premium seating for either seven or six passengers, depending on if you prefer bench or captain's chairs. New, Pure Eco Mode lets you enjoy plug-in hybrid driving on your daily commute, to make an impact that effects more than just your wallet. On the inside you'll find a spacious cabin, filled with features the entire family will love. Driving is about more than the destination, it's about creating memories along the way.
Highlights You'll Love
The Volvo XC90 comes with exciting new details both to look at, and to experience. Under the hood there is a stunning T8 Twin Engine, that provides you with combined 400 horsepower from both the electric and gasoline power for maximum efficiency.
No matter where you decide to settle yourself into, there is a seat designed for everyone, that fits each rider's needs. If you opt for the seven seats configuration, you'll benefit from integrated booster seats that add comfort, style and luxury.
When it comes time to load up for your next vacation, you can enjoy 85.7 cubic feet of cargo space, which is more than enough storage for any adventure. You'll have the capability to fold each seat down individually so no matter if you need more room for gear or for friends, you can change it up with ease.
The overall style of the Volvo XC90 is uncluttered and shows of the beauty of Scandinavian style. There are diamond-cut finishes on the gear-knob as well as along the air vents that add a touch of unexpected flair. Each feature has been thoughtfully designed to delight the senses.
The Volvo XC90 is now available and we invite you to our dealership for a test drive! This is the SUV you and your family will create memories in.